Originating from the UK and a favourite among celebrities like Julia Roberts and Victoria Beckham, NIP + FAB is now available right here in Singapore! NIP + FAB covers everything from basic skincare to serious body beauty fixing. Here are a few we've tested and love.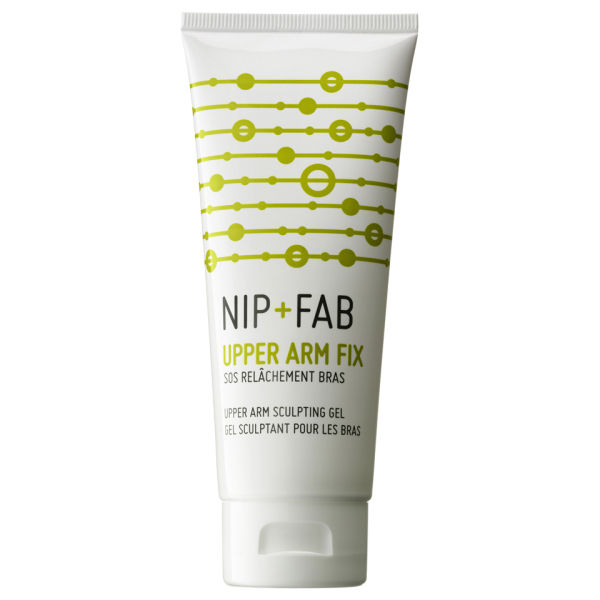 Finding a way to obtaining sleek and toned arms for Summer? Then NIP + FAB UPPER ARM FIX ($21.90) may be just what you're looking for. Two things stand out most to us: the gel feels cool and non-sticky against the skin, and it also exfoliates, targeting lines and wrinkles. It's a fast absorbent so all you need is a few pats to firmer and toner arms. Results of slender arms are more apparent after 2-3 weeks.
Getting rid of cellulite can be such challenge for many women out there, especially if you don't know what they are in the first place. Slough off these fat with the NIP + FAB CELLULITE FIX ($29.90). Formulated with powerful cell active shape and caffeine to release fatty acids from cells, the fresh gel promises more smoother and firmer skin in just 3-4 weeks. Another nice touch: the gel promotes elasticity, sculpting your body while reducing the appearance of cellulite.
Cellulite
is a condition in which the skin have areas of underlying fat deposits that appears bumpy on the skin. This is especially common in women's hips and thighs.
The NIP + FAB range is available at

Watsons stores

island wide and can also be purchased online at

http://www.nipandfab.com.sg/

.
--------------------------------------------------------------------------------------------------------------------
This was a sponsored article I did for my school magazine. But somehow, due to some circumstances, the next issue of my school magazine wasn't published. And it's such a waste since NIP + FAB did sponsor us the products. So I'm just gonna post it here since I wrote this article anyway and I kinda feel bad for the sponsor. Hope this makes us for the long overdue promised published article.