Continuing from my previous post, I had a mini celebration at school yesterday. My uni mates are so sweet to buy cake and my lecturer Dr Lawrence Sim who is currently one of my favorite lecturers had the class sing a birthday song for me. It was embarrassing and awkward since I didn't really know the other people in my class and I doubt they knew me either but yet, at the same time, it felt so heartwarming. I laughed out loud when they sang,
" Happy Birthday to you, Happy Birthday to you, Happy Birthday to the girl who's sitting over there!
Happy Birthday to you

!"
They are all so cute and funny can. haha. Dr Sim also announced that there will be no tutorial lesson today as in he won't be doing anything for the lesson and that we can do our own things and go home. So basically I ended up going to school just to eat cake. hehe.
Credits to Rian for the these awesome photos.
Uni mates! Not all here though.
University life has been good to me so far and my friends make it so much better. I don't think I could have survived this long without you guys. School wouldn't be the same without you all. Love you all so much, let's make more memories in the next 2 years. Thanks so much for the yummy Prima Deli Truffle chocolate cake. Its so yummy, reminds me of Royce Nama Chocolate which I'm super craving right now.
Mummy bought me another watch. This time it's skulls!
My parents went bowling again and my brother was at work. So I was spending my birthday alone at home. Decided to push all plans and dedicate my Friday to coursework because it's due next week and I'm seriously gonna be in deep trouble if I don't finish it all up. I've been neglecting it all week. I managed to finish my computing and processing coursework. All that's left is java which is so bitchy. Eventually, it was nighttime and I realized that staying at home alone doing coursework is damn pathetic. Thus, leading to me blogging right now. I cleaned my room too and found my old novel book. Yes, I used to write fantasy stories. I flipped through the pages and noticed that I didn't finish it. So you can pretty much guess what I did for the rest of the day. That's right- lying down on my bed writing. I waited for aniki to return home from work and showed it to him. He said it was pretty good and suggested doing a visual novel series. I was like, "OMG that's a great idea!". I actually dug out my old drawings of the characters and all. Once, I've digitized everything, I'll probably published it here. However, it's more of a dialogue adventure kind of story so it might not be to everyone' s liking.
Anyway, besides that, my brother is buying me another cosplay outfit of my choice for my birthday but I'm haing trouble deciding what to get. I'm been doing some researching and I've narrowed down my choices to Tsubasa Reservoir Chronicles's Princess Tomoyo Daidoji, RWBY's Black Blake Belladonna, Nura : Rise of the Yokai Clan's Yura Keikan and Blood Lad's Liz T. Blood. I seriously can't decide. AGHH THIS SO FRUSTRATING....! Here's a breakdown of the options I'm considering.
1. Blake Belladonna (RWBY)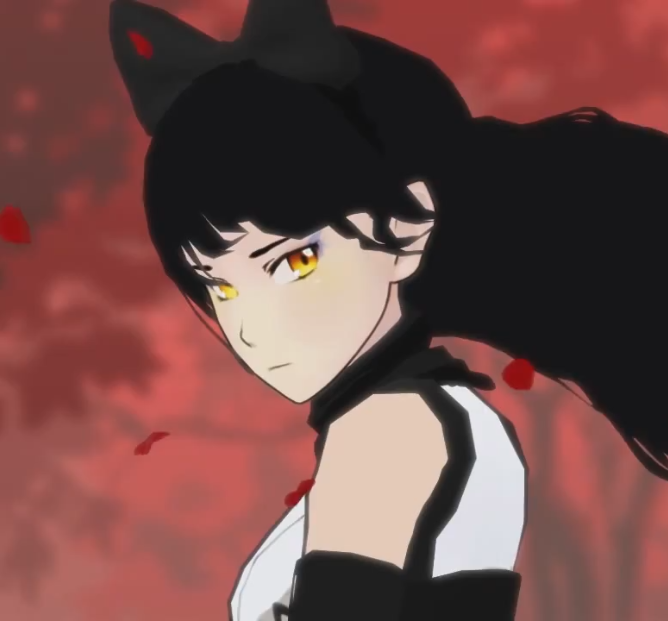 RWBY's Blake is definitely a character I would do one day. She's everything I like in a character. She's the mellow reserved serious introvert in the serious. She's was somewhat an ex-assassin for an organisation going against the government or something. Basically, she has a cool bad-ass backstory and she's also a Faunus- a human with animal like traits. And guess what animal she's based on? A CAT! That is so me. Cat-like eyes are a major plus for me. But I have and need to train up my body first before I can consider this outift since this character shows off a little skin here.
2. Tomoyo Daidoji (Tsubasa)
Tsubasa's Tomoyo is definitely an elegant and outstanding character. She is a princess afterall being kind,wise and upholding justice for her people and all. She has this somewhat fortuneteller ability which is so appealing to me. Then again, I think I should move away from kimonos even though I'm confident in them.
3. Yura Keikan (Nura)
Yura is a cool character too. She has more of a sporty calm and collected look. She's kinda like a shaman priestess type of character using spirits to fight yet she's still a school girl. I love her strong personality but I'm not sure if her costume looks too plain. After all, I do love elaborate costumes.
4. Liz T. Blood (Blood Lad)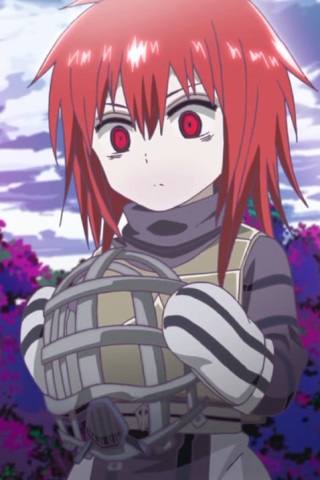 If I'm going for unique then Liz is ultimately the right choice. She's a little Gothic emotional child with red hair and an axe for a weapon. She sometimes wear a mask and is often seen in armor like costume. It's really an interesting outfit but I'm afraid I won't be able to pull of a child character well.
Someone help me decide please! I really can't choose one. My daddy is making me decide between Samsung Galaxy Note 3 and the Canon Powershot N camera too for my birthday present.
HOW?? LALALALA I DON'T KNOW WHAT TO GO WITH. HELP.
In other news, my grandparents are in town so I'm bunking in my brother's room again. The sofa in his room being my bed for the next few days that is. Well, I'm off to a wedding now. Since my birthday has passed, I finally had a go at my new Sephora Makeup Academy palette. Yay! I tried to be minimal yet bold in my makeup this time round. Maybe I should have done some contouring too.
Will blog more soon.. can't wait for after coursework submission on 15 Jan. I can finally relax after that. Till then,
Ja-ne!